Start Your New Chapter at 70 Rainey
From the moment you set foot in one of 70 Rainey's two-bedroom condos, you'll know you are in your dream home. Each bright, spacious unit invites you in and offers unparalleled luxury and comfort. Incredible views of the Austin skyline are everywhere you look, including from your sizeable private balcony. Each residence features massive windows, high-end finishes and fixtures and open-concept floor plans. If you are looking for 2 bedroom condos for sale, you've come to the right place.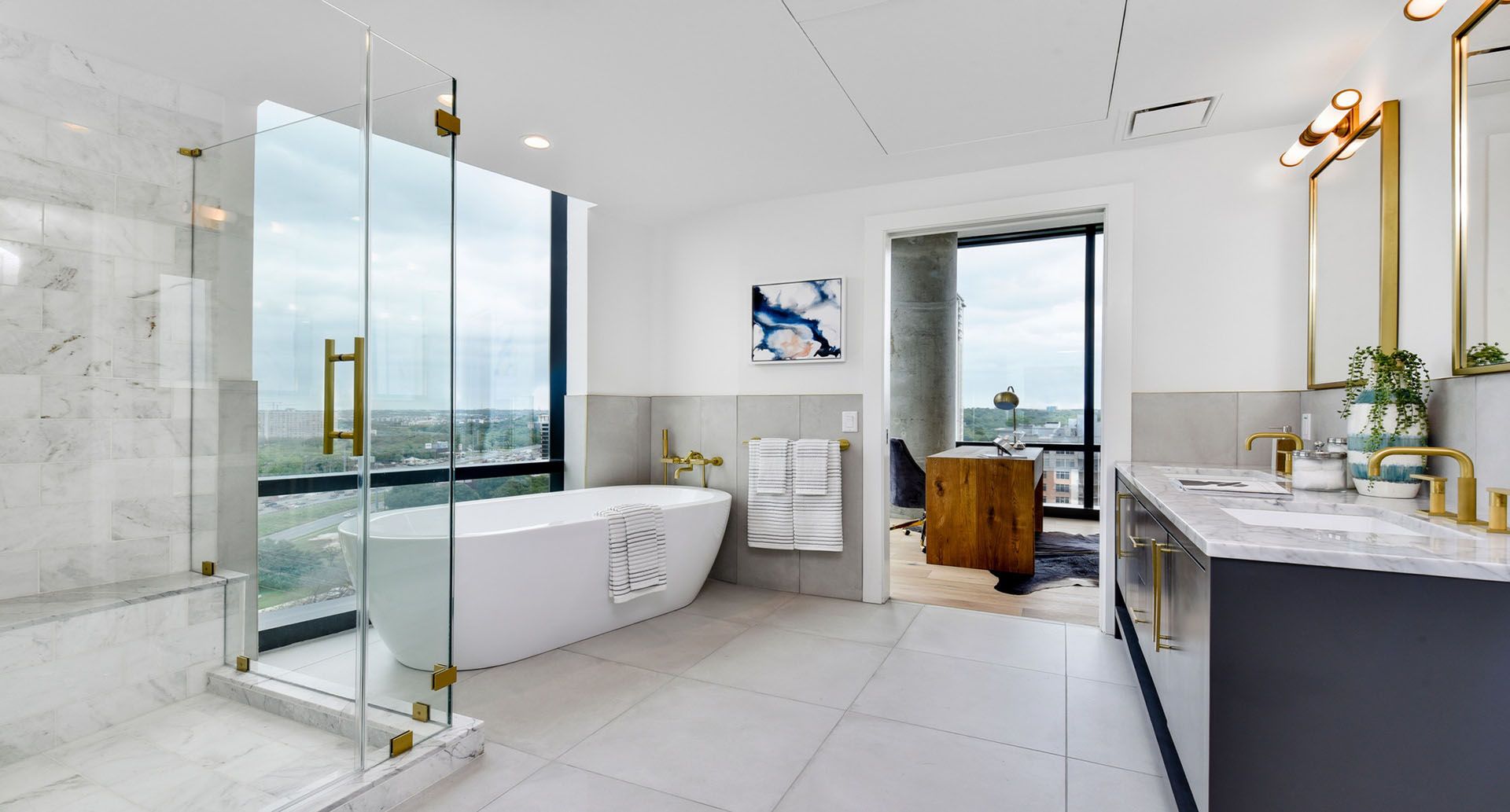 Let the Outside In
Every room in each residence is bathed in natural light. Floor to ceiling windows give you a perspective that's quintessentially Austin: the bustling downtown scene with its award-winning restaurants and world-class live music venues. At the crossroads of the urban and the natural world, views to the south offer the tranquility and peacefulness of Lady Bird Lake and the nearby greenbelt.
When you are ready for some fresh air, a large balcony allows you to marvel at the stunning sunsets and sunrises. This private sanctuary extends your ample living spaces even further. Living at 70 Rainey, your moment of zen can last a lifetime.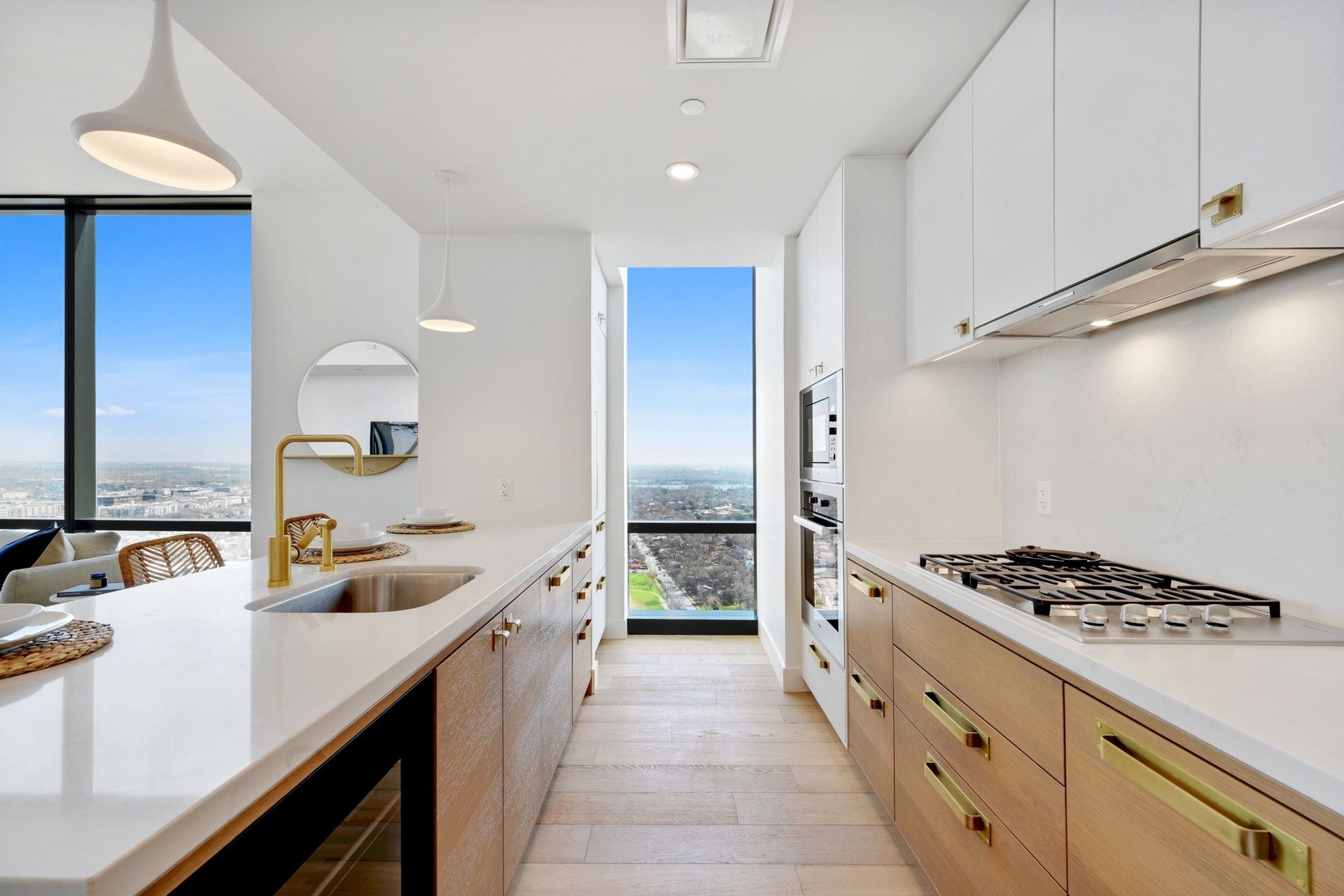 Unpretentious Elegance
A timeless, yet modern aesthetic highlights the high-end finishes found throughout each unit's interior. European wide-plank white oak flooring, Miele appliances, marble bathroom vanities and walk-in showers are what you may notice first. The light-filled, spacious living areas will likely be what you are drawn to next. After you spend your time relaxing or catching up with friends and family, you can retire to one of your bedrooms where you can truly unwind, thanks to high ceilings and oversized windows.
Each open-concept floor plan has been thoughtfully designed to consider both sophistication and practicality. With two bedrooms and two full bathrooms, these condos are surprisingly roomy. Whether you have to work or play, you'll always look forward to coming home.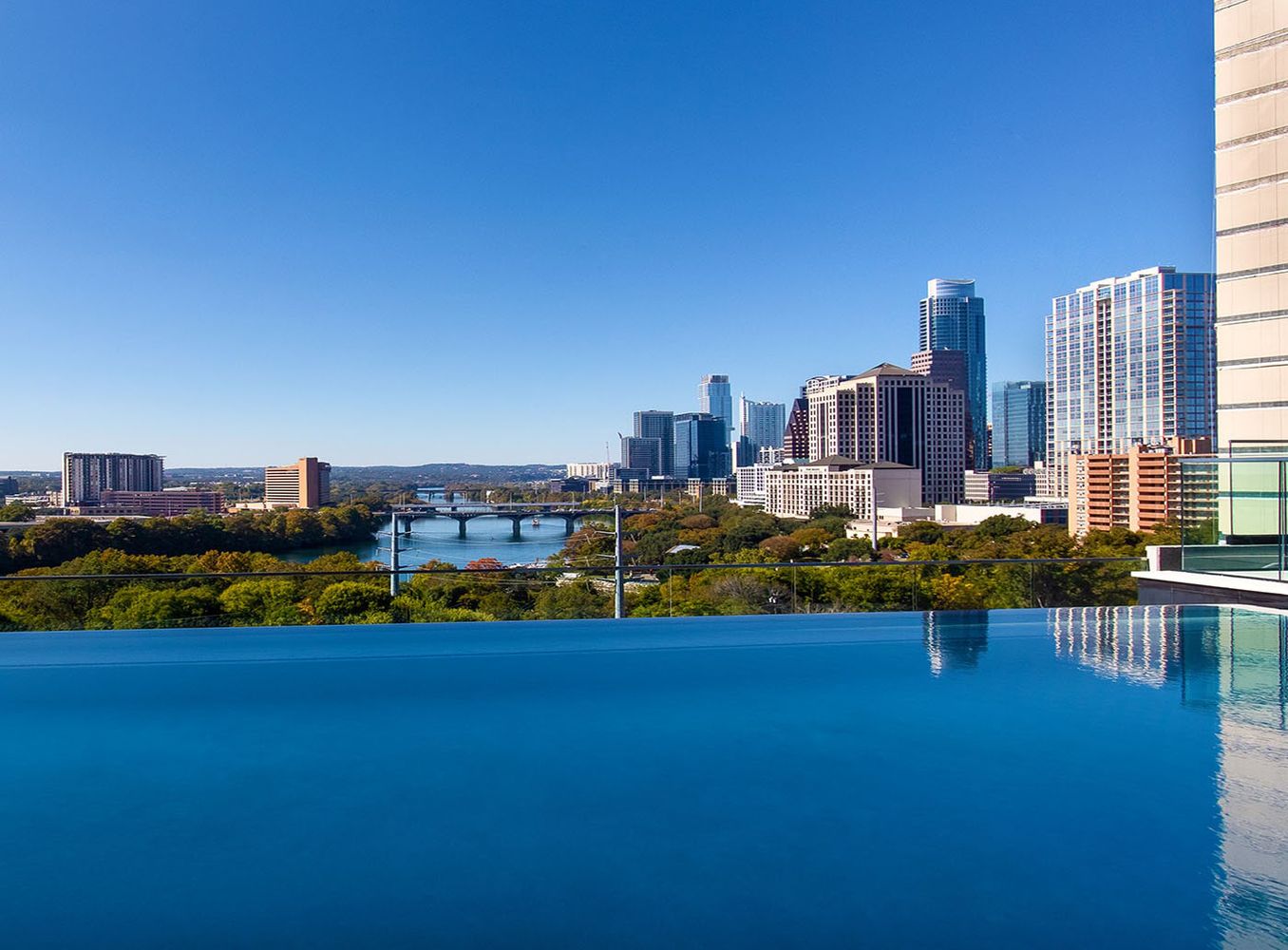 The Ultimate In Urban Living
The hardest thing about living at 70 Rainey will be deciding what you will do next. To start, you'll have a 24-hour building concierge to make your life easier. Most likely, your free time will be spent on our 10th floor amenity deck. This 31,000 square foot open-air oasis, teeming with lush vegetation, will make you feel as if you are on vacation. The 360-degree views of downtown Austin will remind you that you are right in the middle of the action if you are looking for a change of scenery.
Even while staying at home, your options are endless. You can take a dip in the heated, 72-foot long infinity pool or just soak up the sunshine. If you'd like some company, you can use the grills and kitchen as your extended outdoor entertaining space. You'll look forward to working out in our fitness center as you gaze out upon the Rainey Street neighborhood and beyond, especially if you take advantage of our dry-heat sauna or steam shower when you are done. While you have the trails at Lady Bird Lake outside of your doorstep, your pup can get some exercise in the building's own fenced-in dog park. Luxury living has never been this effortless.